Modern Vibe Architectural Up-Lighting
for Weddings and Events
Atmosphere is everything. DJ Enterprises Mobile Disc Jockey's Up-lighting will significantly transform any space!
We will provide the most intuitive, lightest, smallest, safest, most versatile, and best designed battery-powered wireless uplights in the industry. Moreover, we are the only company in the area using exclusively Ape Labs lighting made in Germany.
Up-lighting has evolved so far over just the last few years. Many couples and event planners want to add color to their room or create an effect they've seen in a magazine but aren't quite sure where to start or how to go about doing it. Therefore, Leave it to us!
In other words, for a fraction of the cost of other decorations, you can add the elegance and impact that only properly placed Uplighting can bring.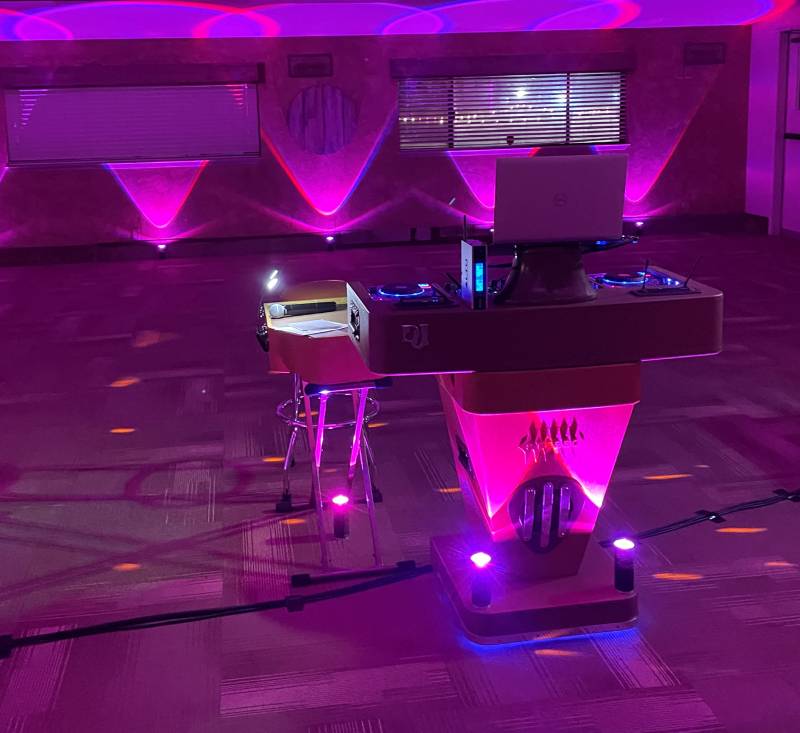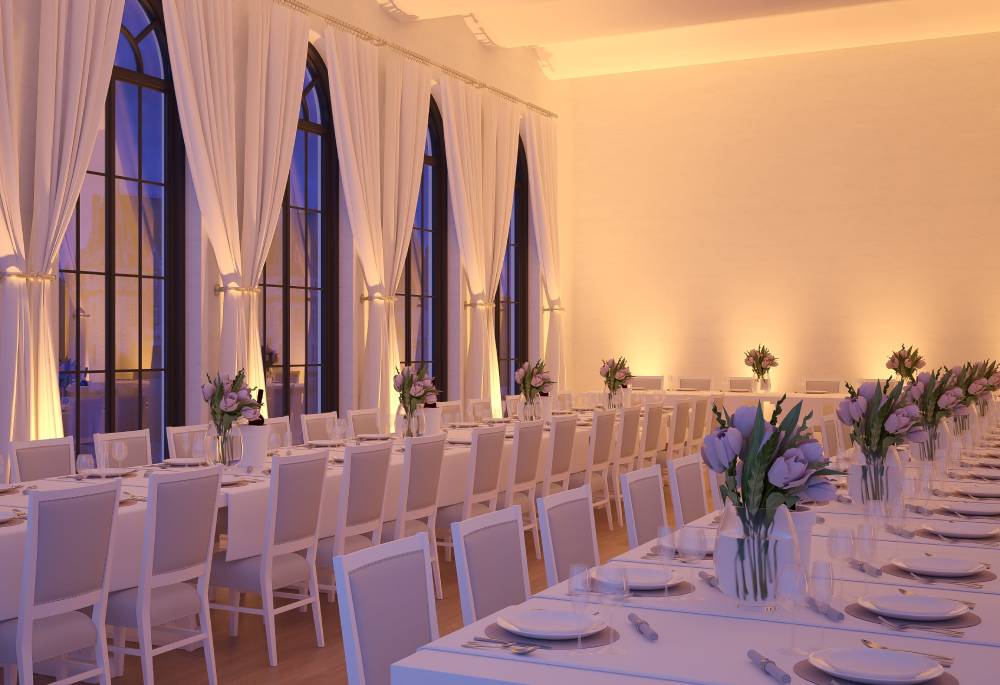 Up-lighting will take almost any room or outdoor space and bring it to life! DJ Enterprises Mobile Disc Jockey can provide as many as 60 uplights to set the perfect mood for your wedding, party, or special event. There are LED battery-powered wireless uplights, which means they can be placed anywhere in the room. And high powered corded units used for more prominent features of buildings. In addition, they can be stand-mounted to color wash a bar or lounge area. Placed against walls to accentuate architectural features. Set under tables, even directed at trees and plants to provide the perfect look and feel you desire. With 16 million colors to choose from the possibilities are endless!
Advantages of Up-Lighting
In addition, they are totally safe and cool to the touch. And we have full control wirelessly from anywhere in the room. They can be set for single or multicolor operation and can be static or color-changing. Another key point, uplights can also be sound activated, changing to the beat of the music for dancing, and will produce almost any color to match the theme of your event. From a little accent uplighting in the corners of your room to a full-blown color wash. Consider using up-lighting to enhance your wedding, party, or special event. Combine it with our Club Lighting for an Incredible, Immersive Experience!