Monterey's Premium Mobile Sound System
for Indian Baraat Procession!
DJ Emcee Justin Warwick has provided entertainment, sound and lighting for traditional Hindu and Indian Fusion Weddings with style and class for over three decades. He even provides a mobile Baraat system. It's a portable party with non-stop music (Bollywood, Hindi, Bhangra, Punjabi and even Hip-hop) and lots of cheering.
The Baraat is often considered one of the most important and exciting events in an Indian wedding. It is a symbol of the groom's journey from his home to his bride's home, where the wedding ceremony will take place. The bride's family members welcome the Procession and greet the groom and his family with flowers and traditional ceremonies, marking the beginning of the wedding festivities.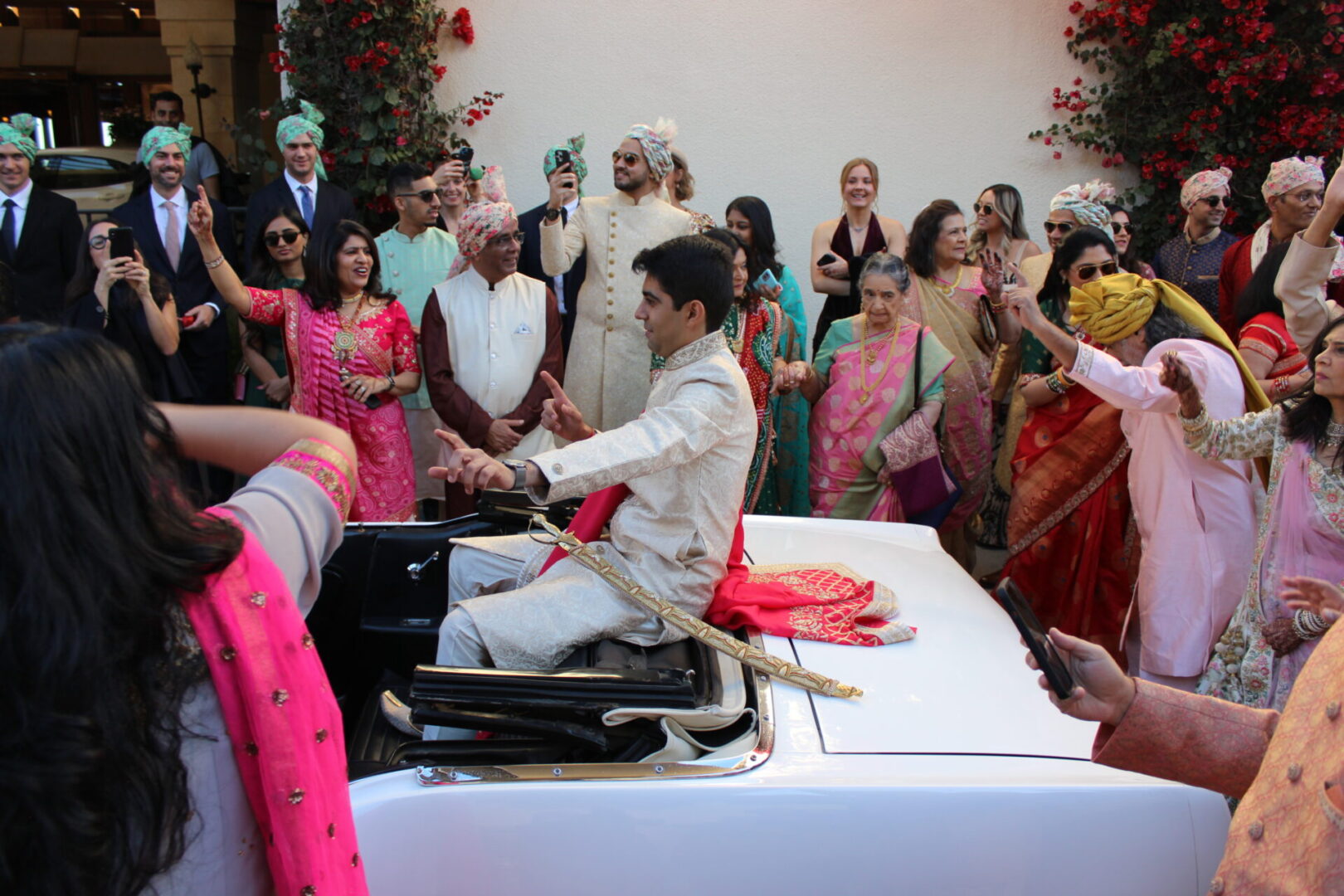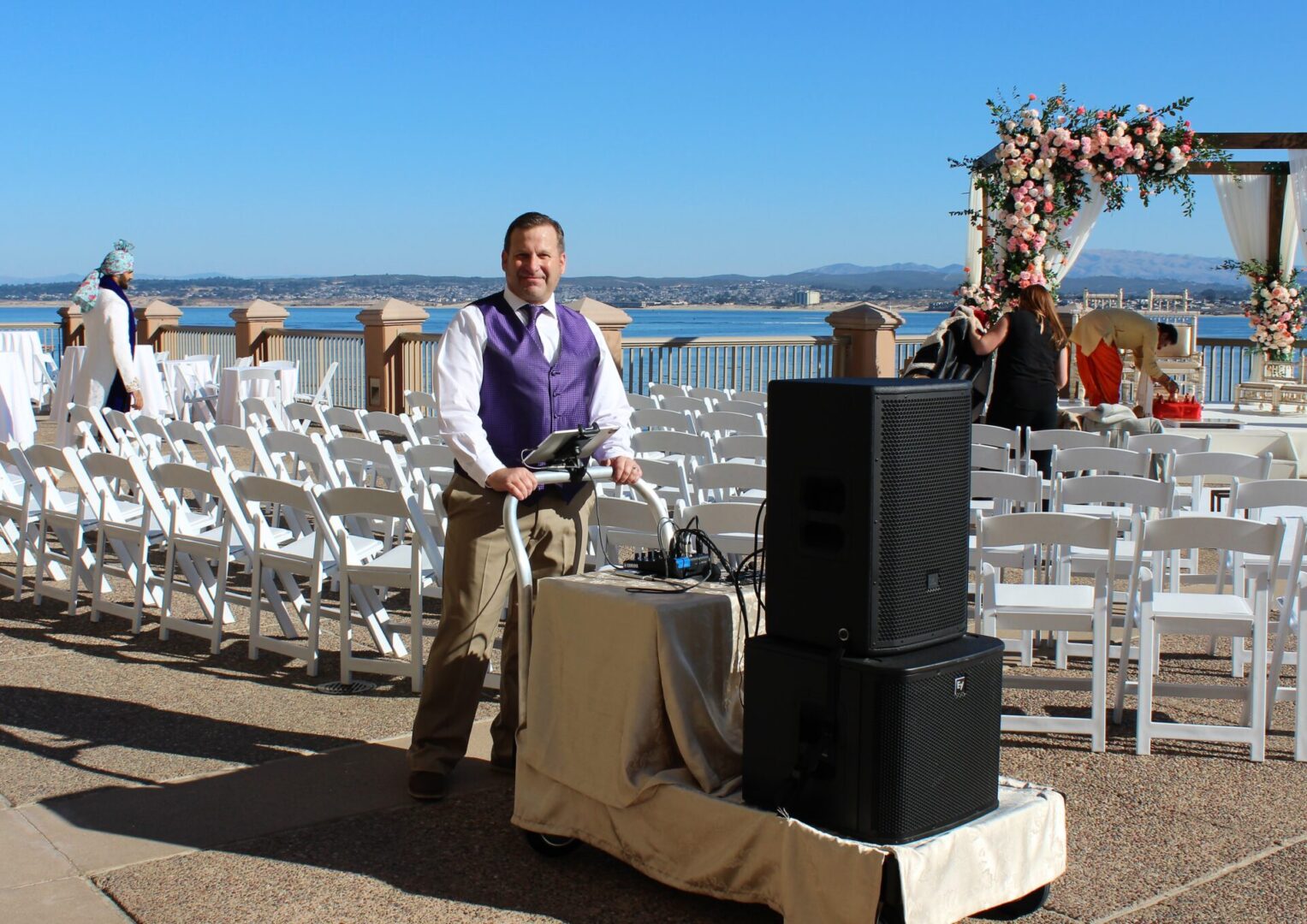 Photo of DJ Justin Warwick with his Battery Powered Mobile Baraat Sound System in Monterey California.
The Baraat procession can vary depending on the region, religion, and customs of the families involved in the wedding. However, regardless of the specific customs and traditions, the Baraat is a joyous and celebratory event that is an integral part of an Indian wedding. The role of the DJ has become increasingly important in the Baraat procession. The DJ is responsible for playing the music and creating a festive atmosphere for the groom and his entourage as they make their way to the wedding venue.
Modern Indian Wedding Style
Justin will coordinate with your wedding planner or event coordinator to ensure that the procession runs smoothly and that the music and entertainment are appropriate for the event. He will also work with the groom and his family to create a playlist of their favorite songs to be played during the procession.
Overall, the DJ plays a significant role in the Baraat procession by providing the music and entertainment that sets the tone for the wedding festivities and helps to create an unforgettable experience for the groom and his loved ones.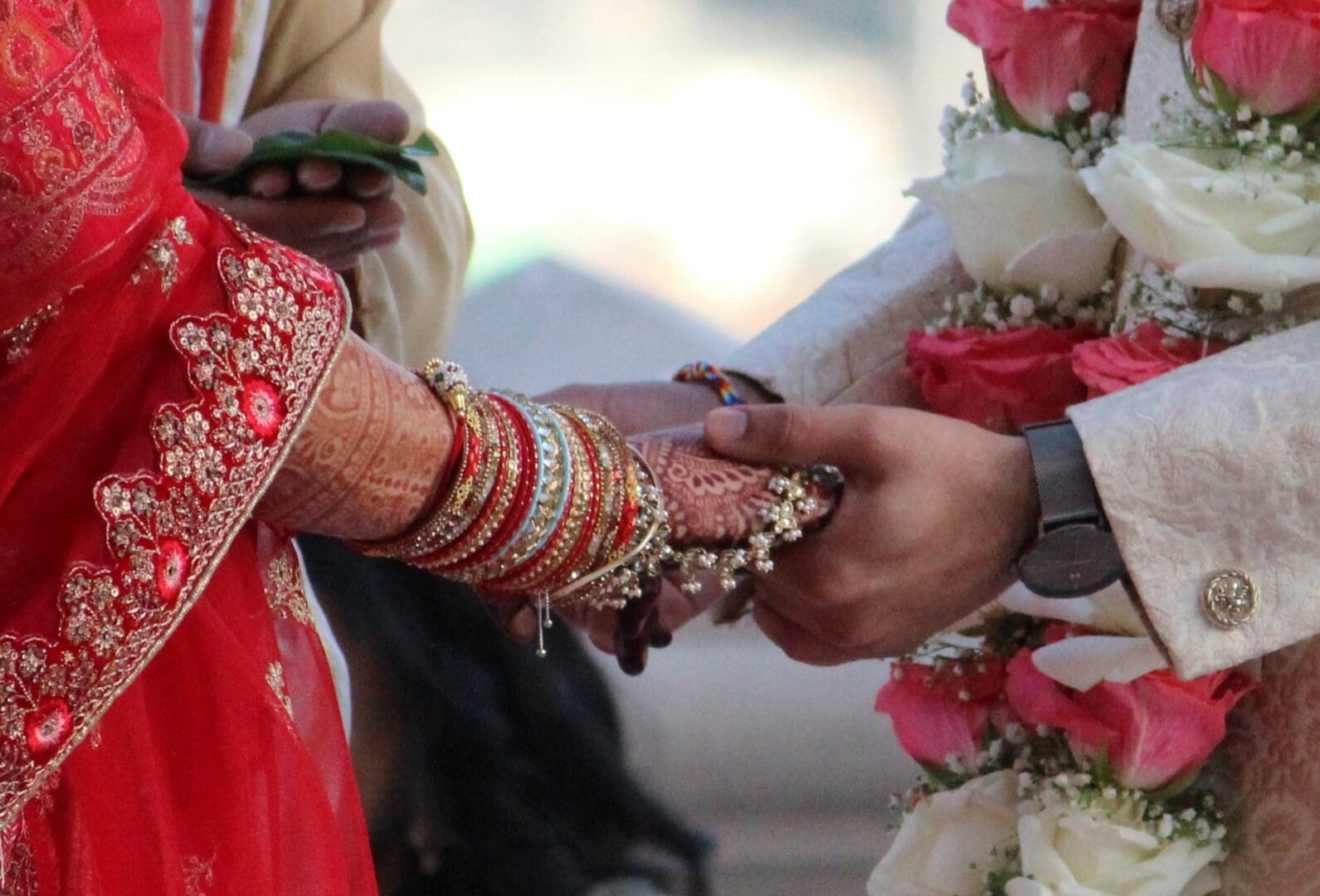 Popular music genres include:
The most popular package includes: