Cutting-Edge Sound Systems
& Silent Generators
Ceremony Sound System
DJ Enterprises Mobile Disc Jockey can provide a sound system designed especially for your wedding ceremony. We will provide two virtually invisible wireless lapel microphones for both the officiant and groom, ensuring your wedding vows can be heard by your guests. We will also play your choice of music both before and during your ceremony. In addition, we can provide handheld wireless microphones, mic stands and the ability for a singer or musician to access the system.
Finally, a sound system that looks great sounds great and will allow everyone to hear everything with clarity at your wedding. From small intimate ceremonies to the largest guest lists imaginable, the volume and sound will be just right! We also offer a battery-powered ceremony sound system for those who want to have a wedding ceremony where there is no power available. It works great on the beach!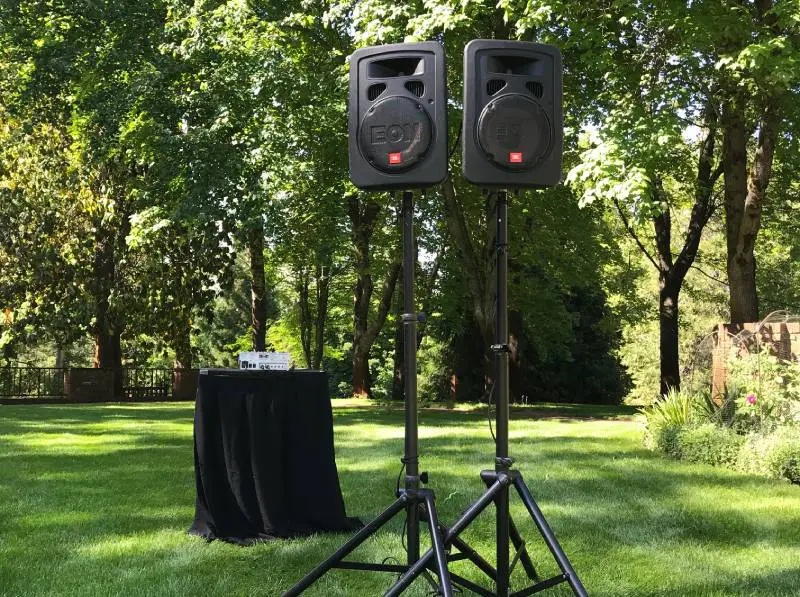 Presented in custom, professionally designed enclosures, DJ Enterprises Mobile Disc Jockey has a unique retro-modern look not found anywhere else.
With years of experience using wireless microphones for wedding ceremonies, live performers, and corporate events, we have found Shure microphones to be the most reliable and best-sounding, hands down, and we use nothing else.
When it comes to audio speakers, we only use the top-of-the-line offered from JBL and QSC. These are the same speakers used in the top dance clubs and venues around the world.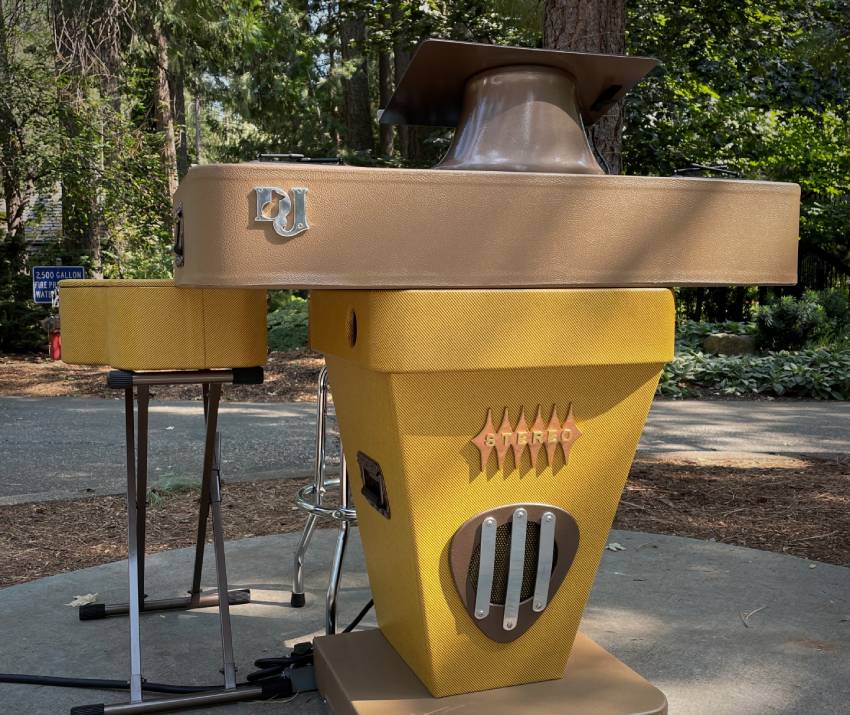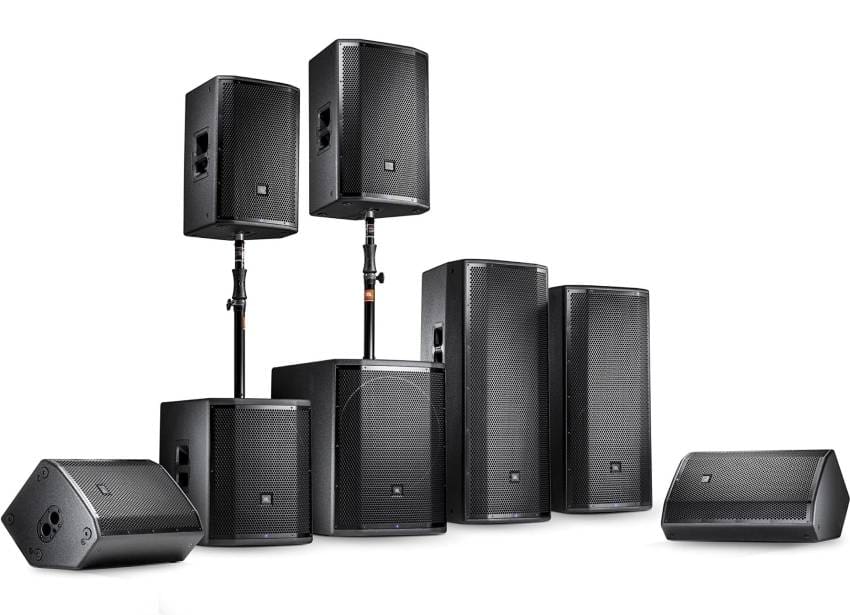 DJ Enterprises Mobile Disc Jockey has a large variety and inventory of professional full-range audio speakers. From small, perfect for wedding ceremonies. To huge high wattage speakers suitable for large convention centers. Subwoofers are also a huge part of any full-range sound system. They provide that sought-after bass feel and excitement on the dance floor that only a subwoofer can produce.
That's why they are included in our most popular packages. We use subwoofers from Mackie and Electro-Voice.
Speaker selection will be determined by your events specific needs by the "Goldilocks method". Not too small, not too big, but just right.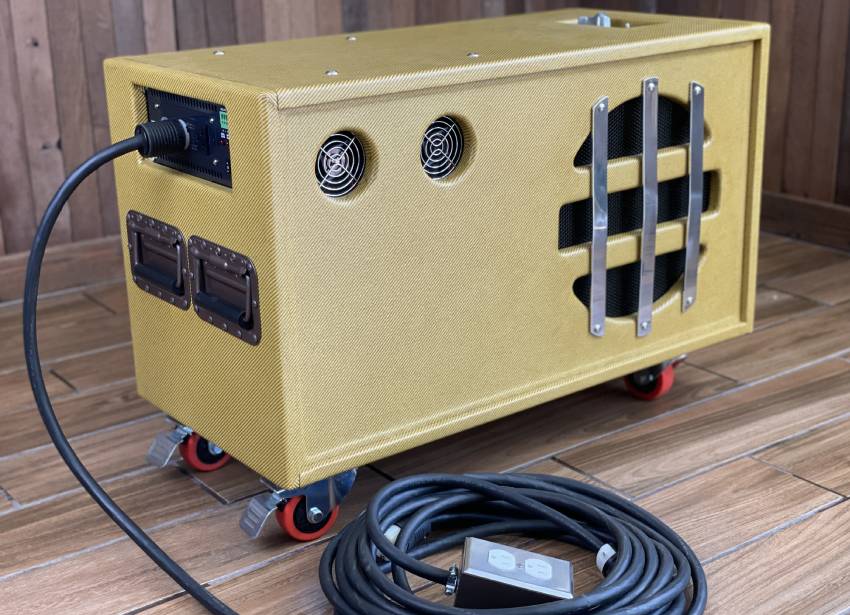 Silent Generators
Lithium-Ion Battery Bank
A must for remote locations or power outages!
With the choice of three sizes, a Silent Generator is a must for remote locations without the unwanted noise from a gas-powered generator. Not to mention the potential fire hazard of a conventional generator. Our Silent Generators are Lithium-Ion battery banks presented in attractive retro-style cases that will complement any event. Whether it's outdoors or indoors.
Reliable clean quiet power for your beach ceremony and cocktail hour or your entire event in the Redwoods. Our Silent Generator is perfectly suited for your location.